If you see a red warning icon next to your server software version on the server page, this means that this server software version is deprecated.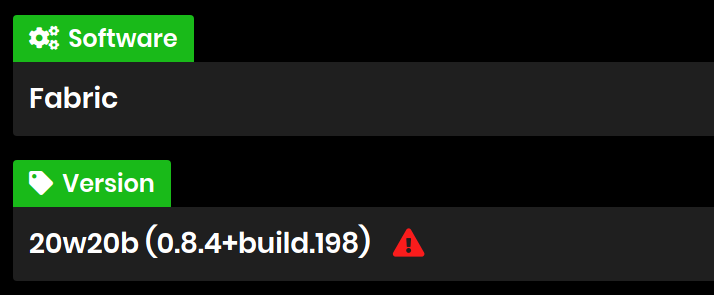 A deprecated version cannot be installed on new servers anymore, it's only available on servers that had the version installed before. Deprecated versions will be removed in the future and it is recommended to switch to a different software/version to avoid problems.
Why?
Sometimes the exaroton team decides that software versions, mostly modpacks, are not suitable for exaroton servers anymore. Possible reasons for this are performance problems or a lack of updated server versions. In the past, those versions were immediately removed. To improve that, those versions are now marked as deprecated for some time before removal.