Aternos and exaroton are developed and maintained by the same company. Therefore, you can easily copy your Aternos server to exaroton.
Please note that you can only import your own servers, and servers that you have full access to.
What is imported?
Importing your server means that all your server files (including world, installed mods/plugins etc.) and settings (e.g. installed software, MOTD etc.) are copied from your Aternos server to a new exaroton server.
How can I import my server?
Your server can be easily imported with a few clicks in the exaroton panel:
Start an import using the "Import from Aternos" button on the servers page:


Select which server you want to import:
The Aternos account you are currently logged into with will be used automatically. If you would like to use another Aternos account, log out using the logout button and log in again with the desired account.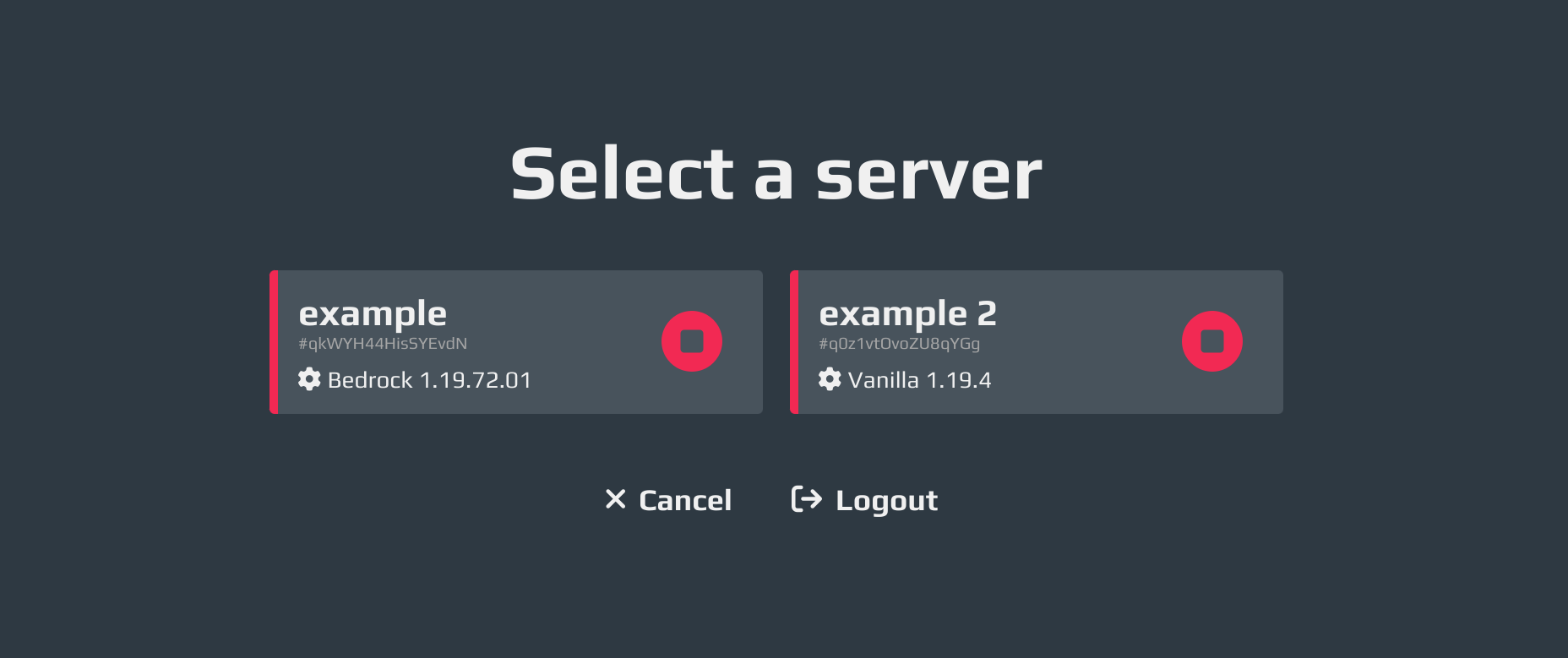 Complete the import:
We will automatically prefill your server address, MOTD, and server icon with the settings used on your Aternos server. You can change those settings before completing the import.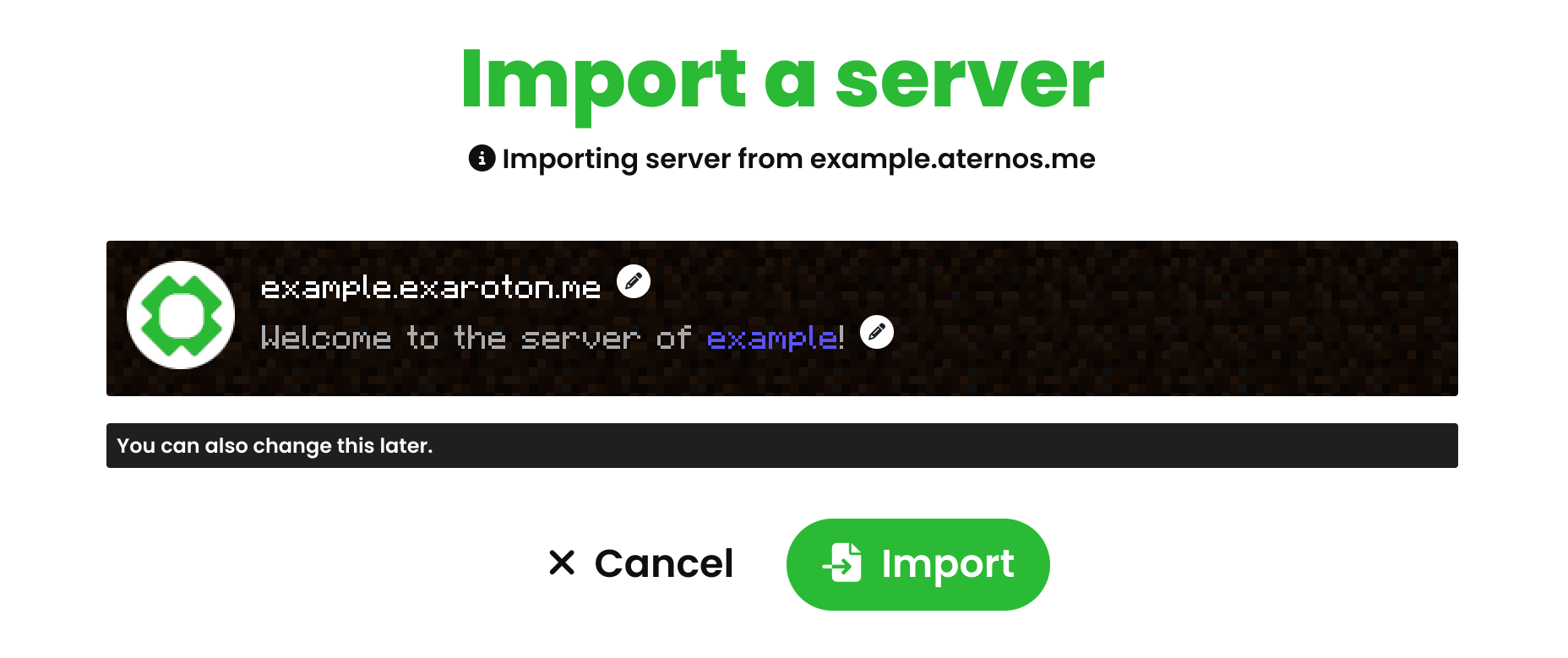 To complete the import, click the Import button. Depending on the size of your server, the import might take a while. Please be patient.