This article is about installing the Legends mod. If you are looking for a general guide on installing mods, check out this article: Install mods
The Legends mod is a Forge mod. To use it, you need to install Forge, the mod itself, and the mod's custom map pack.
Installing Forge
Like any other server software, Forge can be installed on the Software page.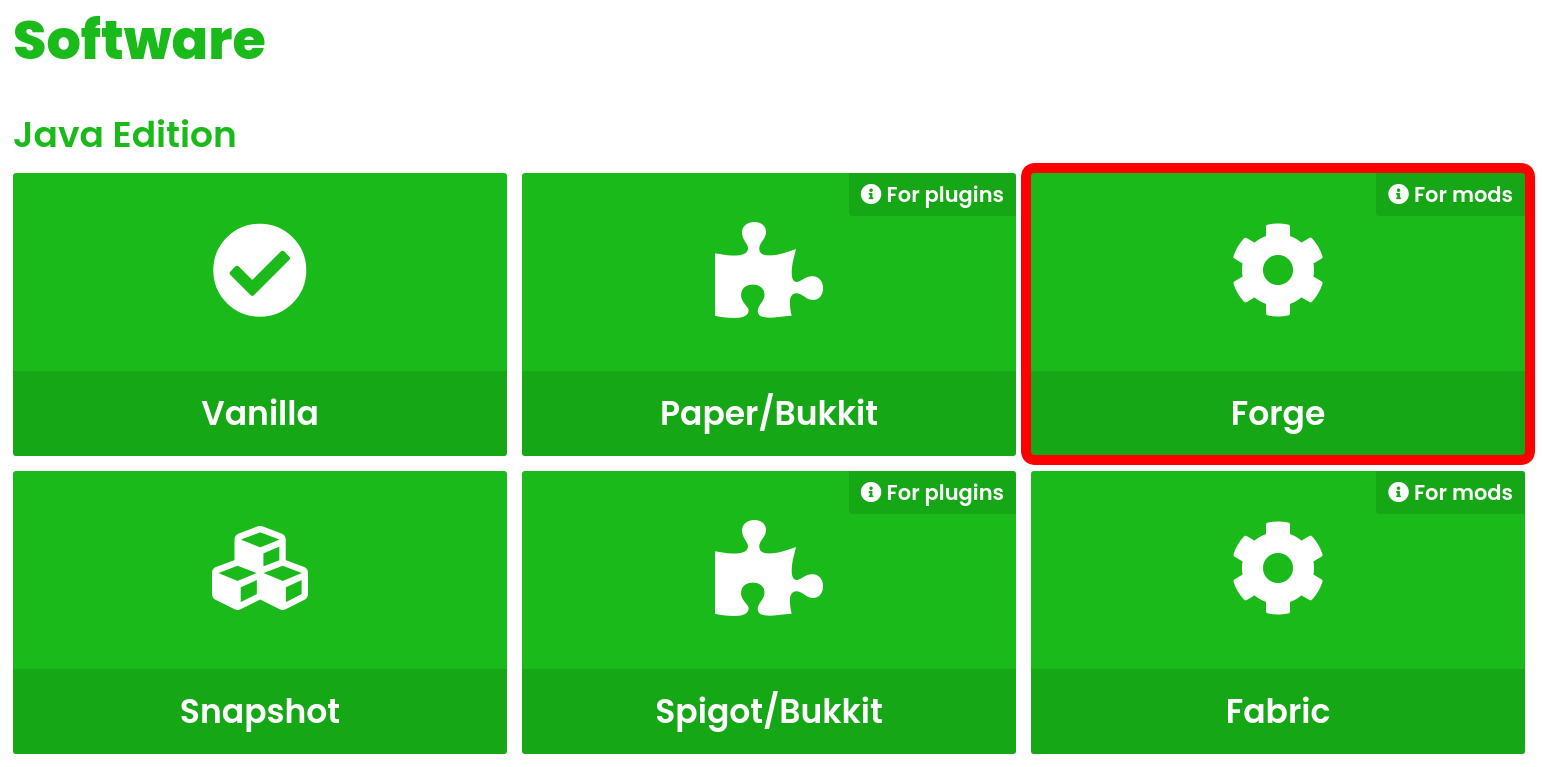 Since the Legends mod currently is only available for Minecraft 1.7.10, you need to install a 1.7.10 version of Forge.


Installing the Legends mod
After installing Forge, the Legends mod can be installed here: https://exaroton.com/addons/a/curseforge/the-legends-mod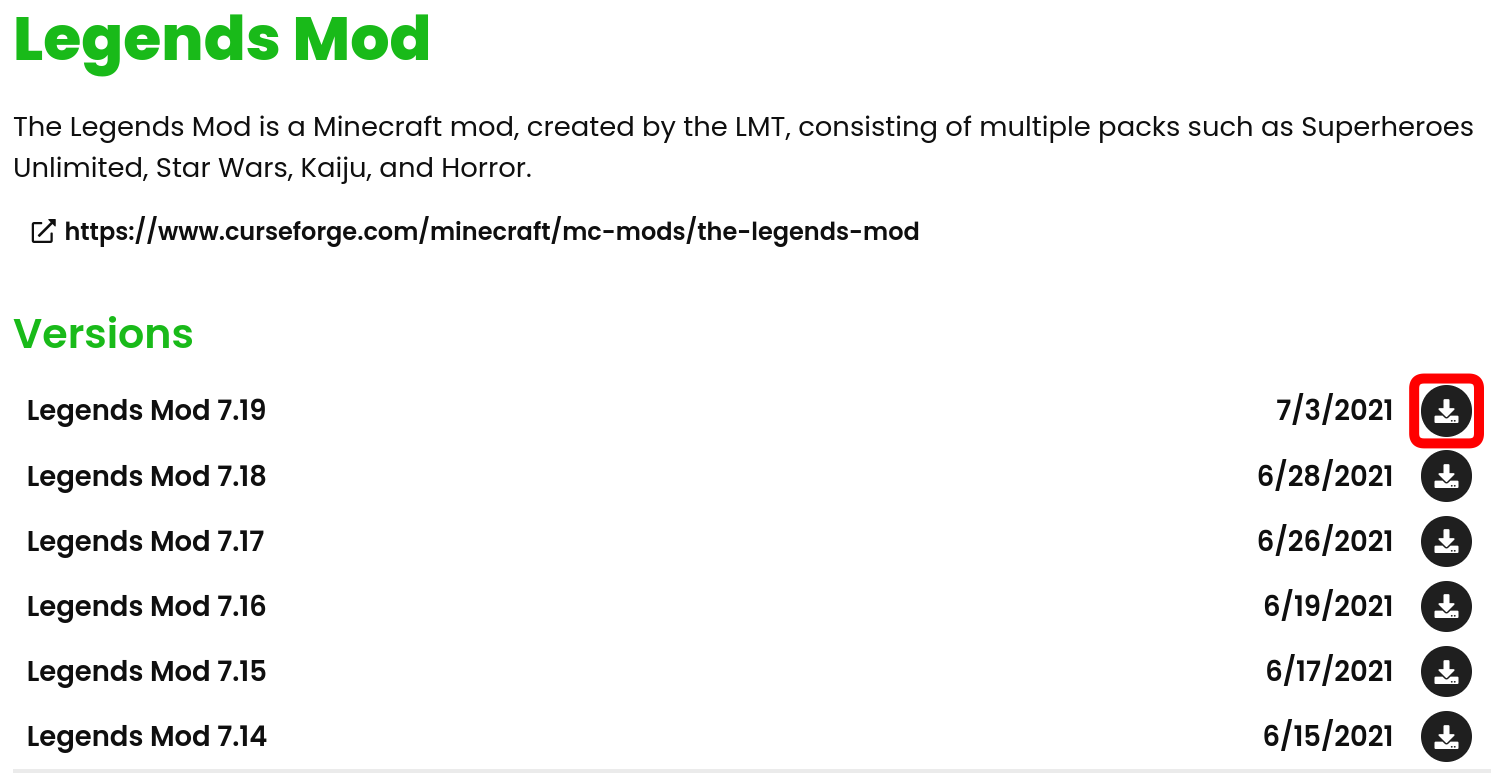 Installing the custom map pack
First, create a "legends" folder in your server files.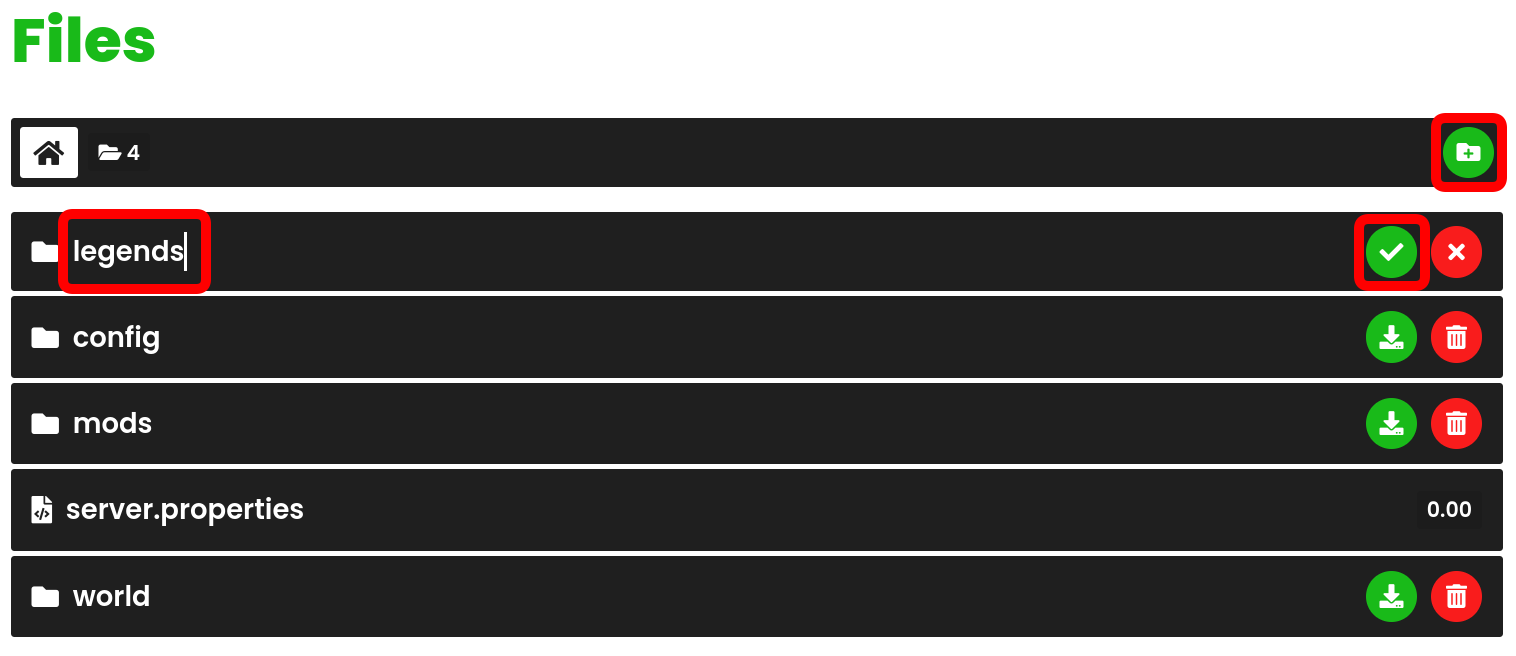 The custom map pack can be downloaded from the Legends mod website: https://www.tihyo.com/downloads

Unpack the downloaded ZIP archive, and drag and drop the resulting maps folder to the legends folder you created earlier.

After the upload has finished, the map pack is fully installed on your server, and you can start playing.